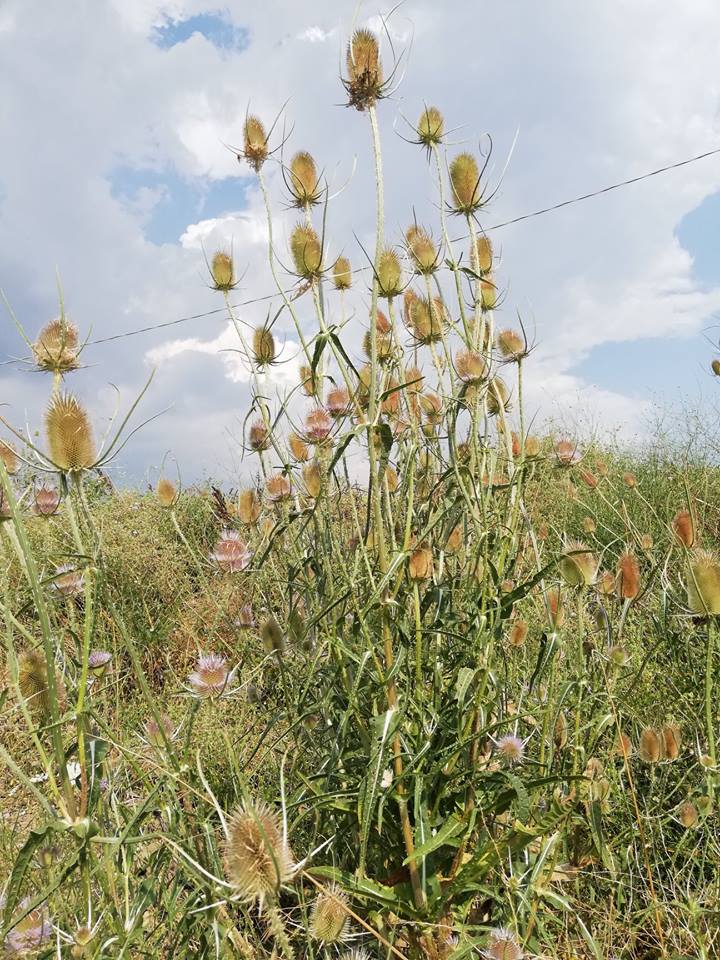 In the past, teasel (Dipsacus fullonum L.) was a greatly esteemed plant, while nowadays it is quite completely forgotten. Since the Ancient Egyptians times, its infructescences were used in wool carding. Unlike plastic and steel tools, the teasel allows a "finer" processing of the wool and prevents its fibers being broken. Human selection over the centuries, aimed at obtaining more uniform and compact heads (so more suited to wool carding), has brought to the 
appearance of Dipsacus sativus (L.) Honck., once cultivated and now practically almost disappeared (except in Northern Italy). [Acta]
Different species of Dipsacus exist, of which D. fullonum L. is probably the most known. D. asperoides C. Y. Cheng et T. M. Ai and D. japonicus Miq. are present in Eastern Asia; their roots are used in Chinese Medicine, collectively called Xu Duan (that means something like "restore what is broken").